On February 9th, the Software Internet Cluster organized its second online focus talk in cooperation with UBIT Carinthia. With our invited expert Hannes Kirchbaumer, there was a lively exchange of knowledge on the highly explosive topic of sales on digital platforms, followed by a discussion with our eCommerce experts.
Amazon, Willhaben and Co. – Platforms are becoming an increasingly popular topic for agency and IT service providers. Customers want to win new customer or create alternative ordering options for their own company. Above all, consulting and IT service providers need in-depth knowledge of how to use common online platforms. This is exactly where our eCommerce Focus Group Leader Daniel Kattnig and Digital Sales Expert Bernd Buchegger come in and provided helpful knowledge as part of the online event.
Online Focustalk – ePlatforms
with Hannes Kirchbaumer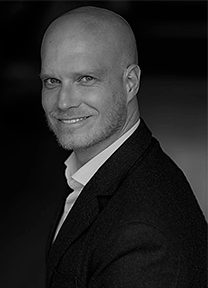 Since 2016 and with over 20 years of experience as an entrepreneur, Hannes Kirchbaumer has been supporting his clients regionally and internationally in the planning and implementation of their digital strategy as an expert with his company KIRCHBAUMER.COM GmbH. He is a certified digital consultant and Google partner and maintains direct contact with the strategists of the leading social media platforms.
"There is a large variety of platforms. Customers then often ask whether they need their own shop or should work with platforms."
Do I need an own online shop or an online platform?
The advantage of online platforms over your own online shop is that you can use an existing ecosystem to sell your own products and benefit from it. At Amazon, for example, it is quite easy to log in and register as a retailer. This enables you to reach and address a large target group immediately. However, the advantage of the reach of large sales networks can also present the offering dealer with great challenges – such as competitive pressure.
With your own online shop, you define the rules yourself and can also be individually adapted and designed. Platforms have typically have certain rules, which creates a certain dependency on prices and conditions of the platform. There is also the danger, e.g. with Amazon, that the platform owner himself offers similar products at lower prices and can thus become a competitor for the own product.
As always, it makes the right mix: Nowadays, retailers usually run their own online shop and products are offered both on the webshop and on various platforms. Such strategies increase the need for advice, especially for advertising and IT service providers, which is increasing enormously and harbors great potential.
What does this mean for consulting companies?
It is a challenge to find an overview of the various online platforms and to convey this to the customer with specialist knowledge and a targeted focus. In fact, it is not possible for a single person to sell themselves as an expert on any type of online platform. You will gain more experience through your own and customer projects, but you should always consult employees and partners who can bring experience to special platforms in order to be able to offer the customer the widest possible range of expertise. As a consultant, you should basically know which possibilities exist for the product and which important online providers on the market should be considered.
Which new consulting models could emerge in the future?
Concerning Amazon, more and more consulting models are moving towards a basic flat rate in order to keep an eye on the effectiveness of the consulting strategy in the long term and to be able to measure clear success factors. With new consulting models, services are offered for less revenue share but through long-term partnerships with the customer. It takes time to build a working and scalable model together with the customer.
What can consultants bring to the table?
Selling on Platforms create similar opportunities that also arise in connection with an online shop. Practical example: A retailer with a wide range of products can decide which products should be offered on which platforms, taking into account various factors such as the industry or competition. In addition, questions about relevant factors can be answered.
How do I differentiate with my product?
There are also strategies where retailers do not immediately aim at the contribution margin, but instead, for example, offer certain products on Amazon at low prices, with the aim of being able to offer customers something attractive from an advertising point of view and to bind them to the brand.


What about merchandise management?
Especially if you offer your products on several channels, it is important to keep the range up-to-date everywhere. There are separate solutions for automated assortment adjustments per channel.


What about monitoring?
There are also dedicated software solutions for evaluating product categories or future product trends. This area represents enormous potential for consulting companies. Of course, there is also the possibility of CRM connections and marketing automation in order to centrally manage different channels and evaluate selling measures.
Show Presentation
eCommerce Trends 2022
by Ing. Marc Gfrerer
Headless-Commerce
By separating backend and frontend in modern systems, you get better options for offering products over different channels. Central control using the backend gives you the option of integrating multiple web shops, connecting interfaces or operating mobile applications by providing different frontends, whereby the products can be managed via a uniform system. Since there are more and more relevant portals, there is a major trend towards easier integration of sales channels. The latest version of Shopware builds on this structure and offers central control via its own API.


Direct to Customer
In doing so, own products are also offered without direct sales channels via the company's own online shop. In addition to their intermediaries, retailers also sell directly to end customers, such as Globo Lightning or Alibaba.


Social Commerce
Displaying shopping feeds on Instagram and Facebook, which can be integrated directly into your own online shop. Google Shopping is known as the pioneer for such strategies. Nowadays it is important to be present on different channels as much as possible. With relatively little effort, there is the possibility to create your own sales channels for Facebook or Instagram, where it can be clearly defined where certain products should be imported.


Voice Shopping
Keyword: ALEXA
There are still a lot of consideration and technical hurdles, such as sufficient speech recognition and precise regulations for completing a valid purchase process, voice shopping is definitely a growing and important factor in the eCommerce scene.
Questions and Answers
Where to get information about relevant platforms?
MOONOVA, the new "ECommerce World" in Munich, is a great exchange platform for Amazon related topics. The "Future of Shopping" platform and newsletter offer a great overview of offline and online retail. Another helpful source and strong international blog is "A better Lemonade Stand".
What will future consulting models look like and which customers could be addressed?
It is becoming more and more important to find dynamic models. You should find out together with the customer what the customer can do well in their own company and where it makes sense to outsource tasks to the consultant. Rely less on the profit share but build more on long-term partnerships with the customer. With most sales targets, things will get exciting after 1-2 years. Startups in particular rely on high ad budgets for external consultants. There is still less demand for classic SMEs, but with a clear upward trend!
How much consultant effort is needed in terms of data protection?
Especially in your own shop when you receive contact data, the so-called first-party data, data that you receive and manage yourself from the customer, there is a high relevance for DSGVO conformity. You can either call in external GDPR experts or train your own employees to be able to offer the topic as a consulting service. With online platforms, this data is usually managed by the provider itself.
How important is SEO and social media marketing in this context?
Google Ads is still widely used – even with B2C products. The most common variant here is to generate attention via social media and then pick up the customer in a targeted manner via Google and re-marketing strategies such as newsletters. Of course, this methodology also depends heavily on the niche of the product to be advertised. Example: CBD can only be advertised to a very limited extent and must be advertised mainly via SEO. Here you have to differentiate, industry-specifically, which measures make sense for the product.
What is the average consulting effort on the subject of platforms?
Such questions strongly depend on the product range or company resources of the customer. In-house production or merchandise? In general, one can assume an effort of 1 to 2 day workshops, where the customer is accompanied in order to cover important criteria such as customer goals in advance. Then show the customer how the immediate marketplace is already filled with similar products.
Is there a difference between simple and complex platforms?
There are definitely more complex topics like Amazon, where you can develop your own solutions, whereby you can expect a development time of 2 to 6 months for the interface. It should also be noted that Amazon offers several different interfaces for its platform.
There are simpler interfaces, e.g. at Willhaben. However, the prerequisites for the platform must also be met for the retailer, such as the possibility of an automatic ordering process, inventory comparison or automatic price updates. With one of the largest Austrian platforms such as Shöpping, things are becoming more complex again, and an integration time of 3 months can be assumed.
Interested in working with us on similar topics in the area of eCommerce or Digital Sales?
Become part of our Focus Groups