IT jobs are jobs of the future: from schoolchildren to high school or university graduates to career changers – the online platform it.kaernten.at of the UBIT expert group presents the various paths that lead to a good job in IT.
Career in IT
New online platform provides information on training paths
Application Development, Cyber Security, Network Technology, Multimedia Design: to name just a few of the diverse areas of focus that the IT industry encompasses today. The training and career opportunities are correspondingly diverse. If you want to gain a foothold in the IT world, you no longer have to be a math genius, but you have to be open to new things and have fun looking for solutions. Everything else can be learned directly during training or within regional companies.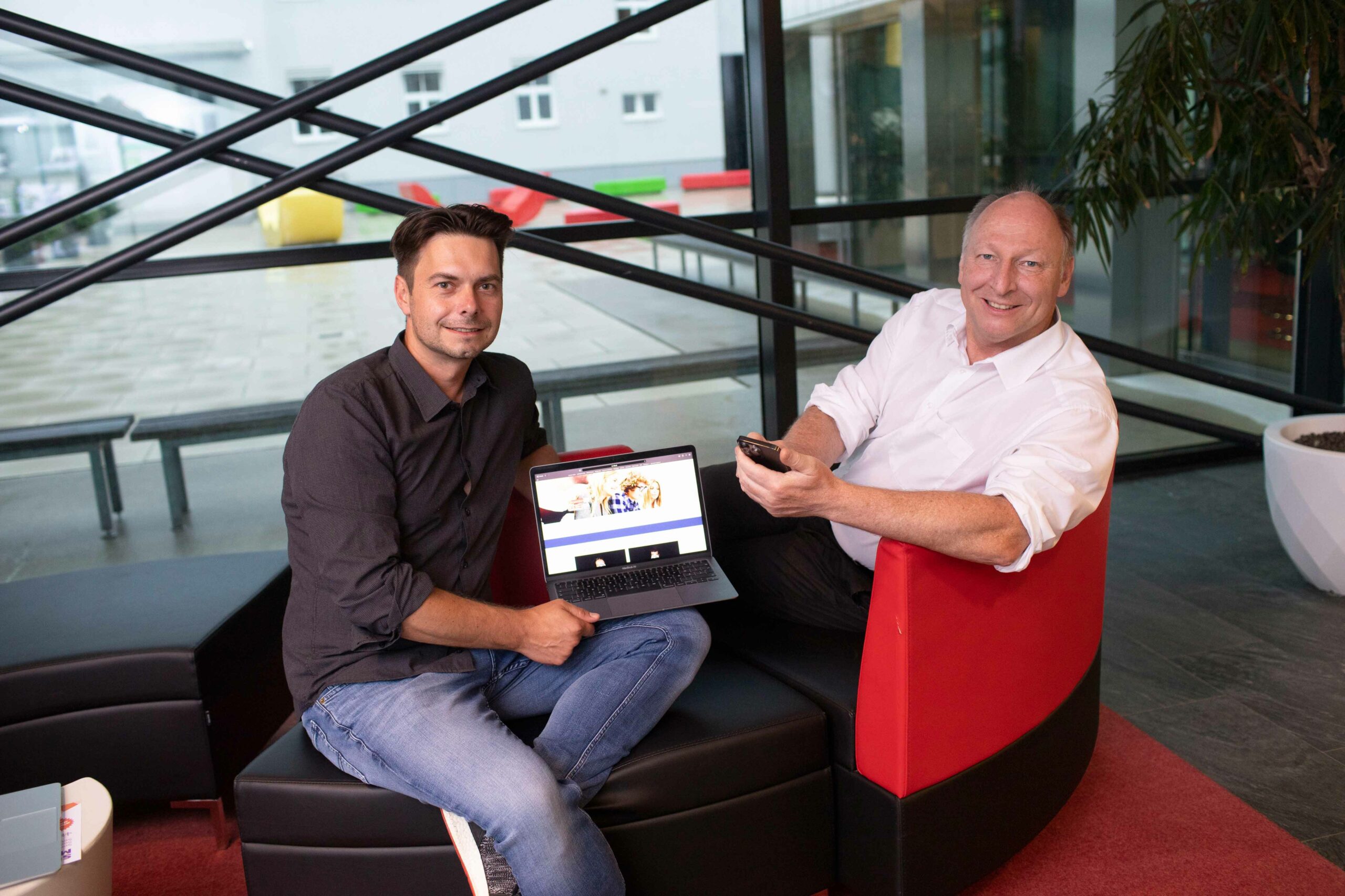 Beating the drum for a career in IT: Ing. Marc Gfrerer, SIC President and IT professional group spokesman for the WK specialist group UBIT, and Martin Zandonella, chairman of the Information and Consulting division and the WK specialist group UBIT
The new professions are also attractive for prospective technicians and career changers, as confirmed by Marc Gfrerer, IT professional group spokesman for UBIT, and Martin Zandonella, Chairman of the Information and Consulting division of UBIT. Innovative formats such as the Apprentice Hackathon show how much potential there is in the next generation.
In order to counteract the shortage of skilled workers and to provide clear information about the various paths into IT, the specialist group is launching the new online platform it.kaernten.at. "We clearly show training opportunities and make you want to work in IT", says Marc Gfrerer and continues:
"IT is and will remain an industry of the future. Correspondingly, companies also offer support when starting out or switching with taster positions and internships through to scholarships."
Apprenticeships and Dual Academy
Apprenticeships include Application Development, System- and Operating Technology as well as Media Specialist. Anyone who wants to start in IT after graduating from high school can join the DUAL ACADEMY, a trainee program directly in the company, from autumn and receive a full salary right from the start. "The dual academy is an attractive model for high school graduates and companies", says Zandonella. Interested parties can contact the specialist group at any time.
All Information at one Place
Detailed information on HTL, FH, University, Teaching and Training, Dual Academy, Internships, Taster Days and further education opportunities and much more is now available at it.kaernten.at.
Visit Online Platform