IT jobs are jobs of the future: from schoolchildren to high school graduates or university graduates to career changers – the online platform it.kaernten.at of the UBIT specialist group presents the various paths that lead to a good job in IT in more detail upcoming video campaign searched on Facebook & Co.
Carinthia offers Orientation!
The new information platform IT-KEARNTEN-AT as an initiative of the UBIT Specialist Group was launched last year and since then has actively served as an orientation for paths into the domestic IT industry. We are now looking for authentic IT entrepreneurs, young specialists and trainees for the planned social media campaign on Instagram, Facebook and Tiktok.
BE THE FACE
The first attempt at the advertising campaign has already started and now, after successful evaluation, an attractive video campaign is to follow. An entertaining mix of interview statements and video scenes, each with 2 video versions, is produced for this purpose.
Hard Facts
Long version with a duration of approx. 2 – 3 minutes for YouTube and for integration on the website
Short version with a maximum duration of 30 seconds for social media advertising campaigns
The shooting time is approx. 2 – 3 hours on site at your company
Share your multifaceted everyday work and take the chance to inspire young talents for the IT industry in Carinthia with unique impressions from your company!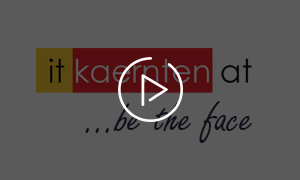 … as an Entrepreneur / IT Specialist
Present your area of responsibility as an entrepreneur or employee in the IT industry and tell us why you value working in IT so much and why you chose this career.
BE THE FACE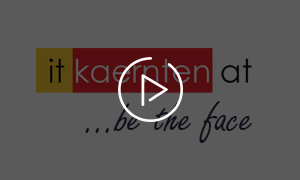 … as an Apprentice / Trainee in the IT industry
Give us an insight into your instructive everyday work in the IT industry and tell us why you value your apprenticeship or training in IT so much and why you can advise others to do the same.
BE THE FACE
Take part – get in touch with us!
To register to participate in the advertising campaign, please send an email to office@sic.or.at and show us what makes your IT job so special!
We look forward to your participation!
Take part