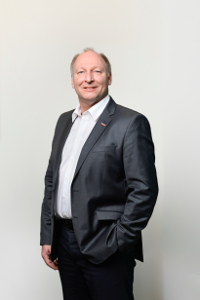 DI Martin Zandonella

DI Martin Zandonella
Managing Director
Net4You Internet GmbH
Tiroler Straße 80
9500 Villach
Carinthia, Austria
"A suitable solution for each of our customers."
As a regional provider with an excellent partner network, we offer complete ICT solutions suitable for our customers and their needs. In the first few years (founding year 1995) we managed to position ourselves well and grow into a significant company.
Our core competencies are internet and intranet solutions, location networking, Voice over IP, server housing, e-business solutions and online applications. We offer a particularly wide range of services in the areas of IT security and eTourism.
Since establishing a modern data center in Villach in 2013, we have been able to greatly expand the range of virtualization and cloud services. Additional focus is on web design, software development as well as competent consulting and support.
Industry Solutions
WLAN concepts, VoIP
IT Security, Web Design
Virtualization, Data Center
Consulting, Support and Maintenance