On November 24th, the Software Internet Cluster held a focus talk on AI in Sales and Marketing. As an initiative of our Focus Group for Digital Sales, the aim was to provide information and concrete use cases from our experienced experts and to deal with the topic more intensively in order to identify and implement opportunities in future business models in combination with new technologies.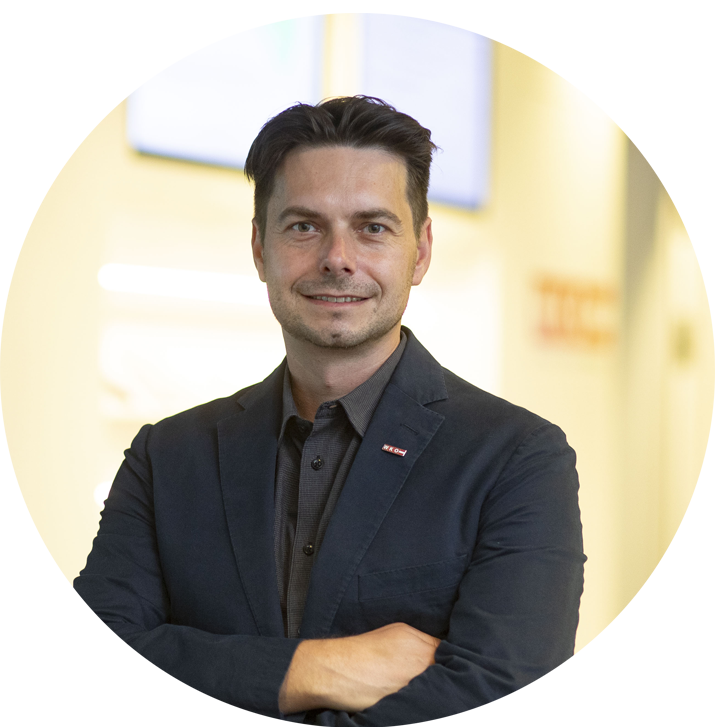 Not just for IT professionals!
In general it is important to keep an eye on trends and future technologies, not only in the software and IT industry. In the course of our focus talk, we do not primarily deal with the practical implementation, but deal with the potential, possibilities and application scenarios of AI in Sales and Marketing.
"During our focus talks, we always try to discuss new and interesting topics with experts. Artificial intelligence is not the future, but the present! Aside from the large tech companies, SMEs can now also use this technology at low cost. It therefore pays off to take a closer look at the current possibilities in the field of AI and to seize the opportunities," says Marc Gfrerer.
Missed our Focus Talk?
No problem, we got you covered. You can also find the recording of our focus talk with our experts in our Member Area.
Watch Recording
Focustalk – AI in Sales and Marketing
with Bernd Buchegger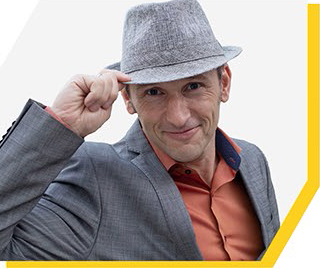 As an expert in Digital Sales, Bernd Buchegger deals with trends and innovations in Digital Sales and eCommerce and supports the implementation of professional automation solutions for digital business processes.
In order to create a common basis for our focus talk, Bernd Buchegger first explained the rapid growth in relation to technologies relating to performance (MOORE), storage (KRYDER) and networks (BUTTERS). These developments have made artificial intelligence possible in the first place and have produced successful projects such as openAI GPT-3, a natural language processor (NLP) for text creation, or DALL-E, an AI capable of generating images based on textual descriptions. One of the best-known AIs is the chatbot LaMDA, which is speculated to be able to develop its own AI.
Show Presentation
So how to use these technologies for business then? Our experienced expert for digital transformation supports sales organizations in their management and development of innovative sales models and new approaches with practical know-how, targeted analyzes and new sales methods.
"AI is not the future!
AI has long been part of our lives."
As users and consumers, intelligent algorithms have already become an integral part of our everyday lives, although 63% of consumers are not aware of it. Then why not in our company? Regardless of the size of a company, everyone has the opportunity to benefit from the use of AI and build business models on it. Landscapes of Austrian AI solutions illustrate the range of tools and opportunities for companies in every industry. As a decision-maker in sales or as a manager, you do not need to understand how this technology works in detail. It is important to recognize the potential of AI for your own business.
The true potential of AI lies at the growth level. This results in the possibility of designing new sales models, products, approaches and customer experiences in order to differentiate yourself and to retain customers. There is not a single process in sales that the use of AI CANNOT support – regardless of whether it comes to lead generation, opportunity, processing or business development.
But AI is also revolutionizing marketing. From web design and social media marketing to content generation and voice search, artificial intelligence can deliver incredible results. AI is the answer to the veritable "Data Tsunami" and provides important insights, derivations and decision-making bases at the right time.
Show Presentation
Q&A Session
What can AI do and where are the limits?
Rapid analysis of data
Pattern recognition and creation of connections
Interaction with people is getting better every day
What are the benefits of AI in sales and marketing?
Replacement of repetitive and administrative tasks
Generation of new business models
Better understanding of customers and their needs
Increasing the performance and quality of employees
What tools can I use to generate text?
Tools like copyAI or Neuroflash can be used for generating texts. Tools and software for the individual sales segments such as lead, deal, processing, etc. are also described and presented in more detail in the book "KI the new intelligence in sales". However, generated texts should always be checked and adjusted!
Is generated content recognized or preferred by search engines such as Google?
Of course, AI tools can be used to improve search results based on content or keywords. However, as long as generated texts are not adopted 1:1, there is no risk of them being clearly recognized as generated texts.
Is there any experience of using AI in the education sector?
Yes! There are already pilot projects of courses with the integration of AI, such as the use of chatbots for questions from students.
How successful is voice commerce (Alexa) really?
The speed of learning new voice search or speech-to-text skills is remarkable. Dialects are now also taken into account – whether German or English.
To what extent will sales change, especially in the B2B area?
The same revolution in B2C a few years ago will also find its way into B2B. Changes in purchasing behavior are about to change massively. Customers now make purchasing decisions without the involvement of sales. This makes the purchase decision more complex and usually takes longer, since the customer has already evaluated it in advance. Sales must gain access to the decision-making process. This requires new approaches to support the customer's decision-making process.
A deeper dive into the topic?
We would like to thank all interested participants and our experts for the top-class impulses!
Your Community for IT Experts!