The Software Internet Cluster invited to the strategy meeting on April 22nd in the voco Hotel Villach, where we discussed strategic objectives in the cluster together in order to improve our services and cooperation with our members and partners in the long term and find the right course for the next 2 years.
Together part of change!
Together with our board members and our newly established advisory board consisting of top-class experts from business, research and industry, we met in the voco Hotel Villach, with an exclusive ambience, goal-oriented program, top-class moderation with Mag. Egon Darnhofer-Demàr from in+mind and great view from the penthouse suite.
Our main topics
We dealt more intensively with the competences, goals and mission of our cluster, discussed past and future projects of our focus groups, analyzed and evaluated our internationalization offensive and discussed further approaches regarding cooperation and representation of our policy for interests within the cluster, as well as measures and strategies to increase the visibility and networking of our ICT location.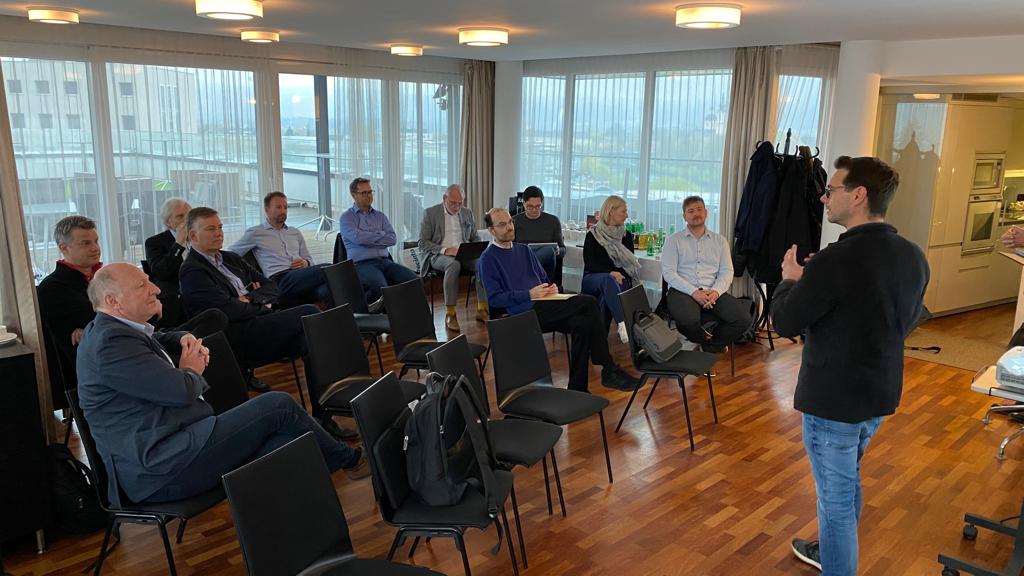 We started with a comprehensive report on the implementation and projects of the SIC over the past 3 years, presented by SIC President Ing. Marc Gfrerer, MBA.
The conclusion of the report was then compared with the defined goals and results of the last strategy meeting, thus setting a first starting point for future measures and goals. Thanks to the satisfaction survey we carried out at the beginning of April 2022, our members' assessment of SIC services, initiatives and projects could also be included in the assessment as well.
This was followed by revealing conversations in smaller groups, in which personal characteristics, quality, benefits and approaches with various points of view from business, industry, research and politics were able to incorporate into the collection of ideas for the strategic orientation and mission of the cluster.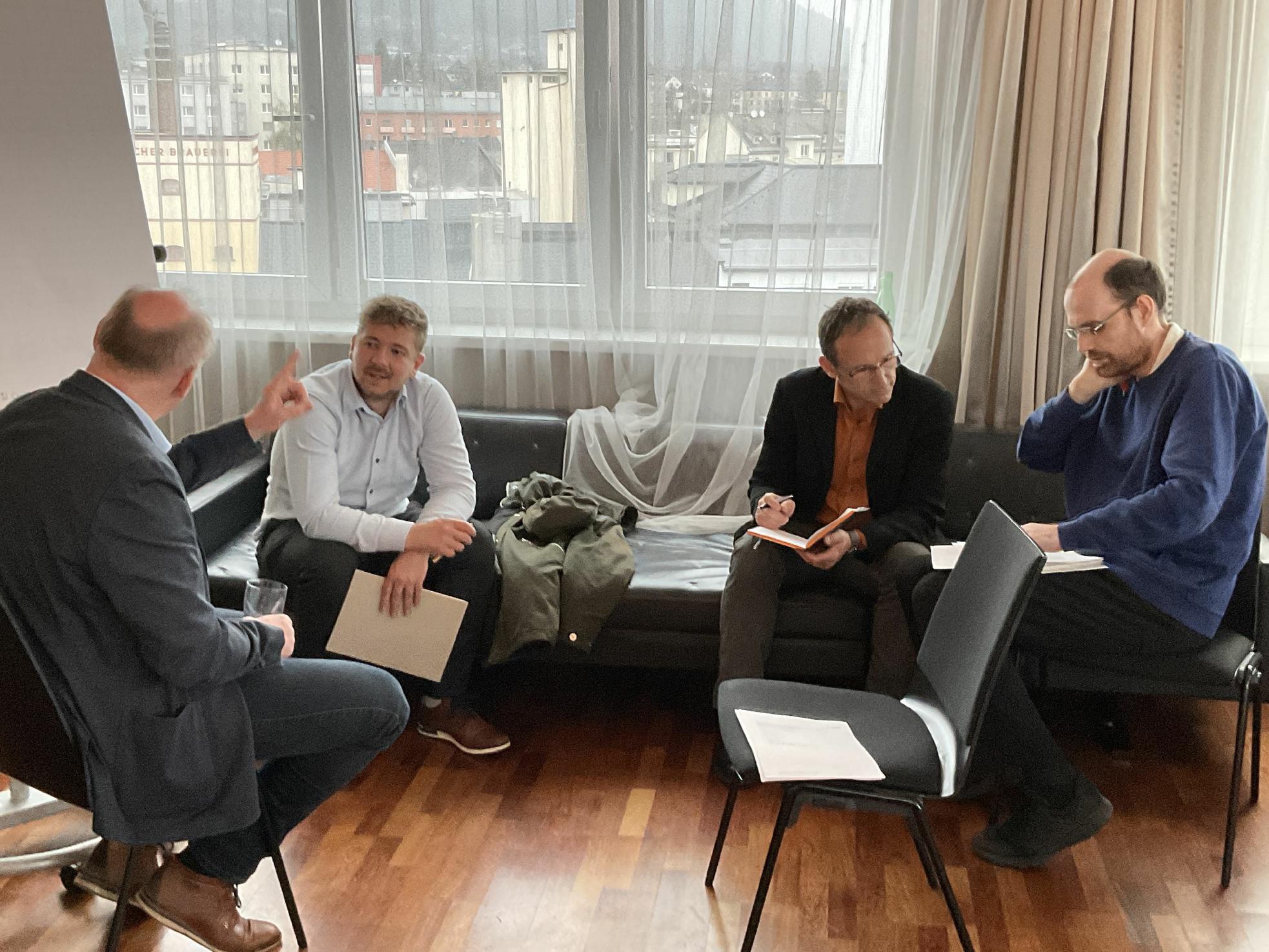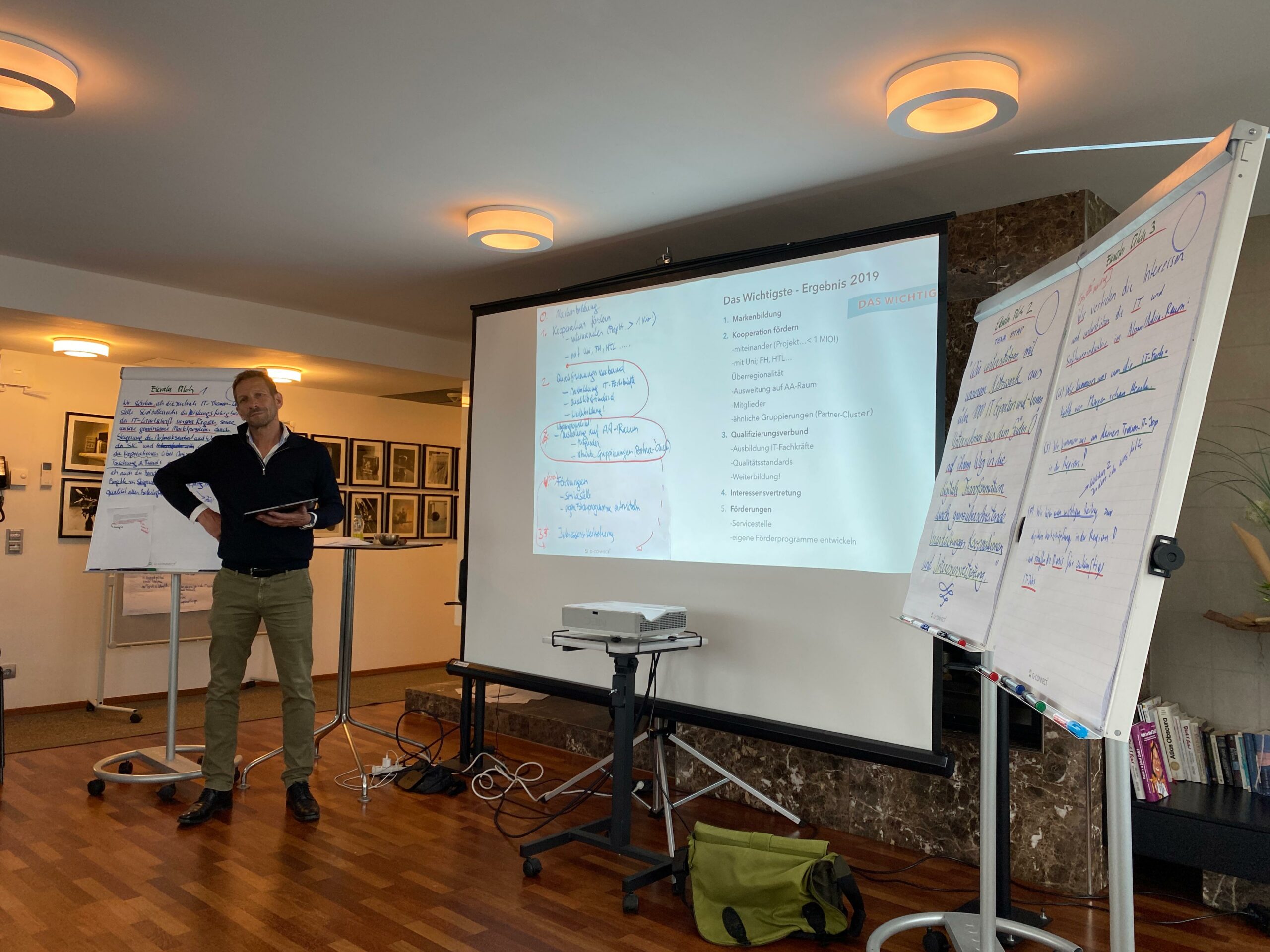 Mission, Competencies and Benefits
During the afternoon program, the formulation of the mission statement in the form of elevator pitches was also fine-tuned and the results collected by the groups were discussed and examined more concretely and defined more clearly in an open discussion round. The competencies to be transported were also defined, and the performance and services of the SIC were prioritized based on benefit and added value.
Strategy Meeting 2022 – Photo Gallery
We would like to thank all participants and the valuable exchange together with our board and advisory board members, as well as our SIC members! We look forward to continued successful cooperation and a lively exchange in our network!